Strategic traffic acquisition for digital marketing campaigns
Traffic acquisition channels are the different means that can be used to develop a website's traffic. The choice of acquisition channels is important because it determines the budget to be committed, the durability of the marketing action and the speed with which you will generate traffic on your site.
Traffic Acquisition Strategy #1 – Natural search results SEO
What is the definition of SEO?
Search Engine Optimization (SEO) or optimization for search engines refers to all optimization techniques to improve the visibility of website pages in order to appear in the first results of search engines like Google, Bing, Yahoo ! or Qwant.
Organic Search results are the results you get when you search on a search engine. These results can be found on the search result pages (SERP, for Search Engine Result Pages).
How to use SEO as a traffic acquisition strategy?
For several years from now, consumers have had an almost unlimited amount of information at their fingertips. Too much is sometimes said. So much so that we now speak of info-obesity to describe this phenomenon. Consumers use this information to educate themselves and learn about products and services that may be right for them. But to be able to sort through these billions of search results, they need to have search engines at their command. (see on this subject the Google study on B2B behaviour)
When an Internet user does a search on one of these engines, the latter displays the most relevant results on the one hand, and advertisements on the other.
To be able to appear in the most relevant results, the companies that publish web pages online via their sites and their blogs are in fierce competition. They implement techniques to follow search engine recommendations as closely as possible. They practice what is called page optimization. This is SEO for Search Engine Optimization.
SEO is incredibly powerful. And Google is the company that owns that power.
Every second, nearly 65,000 searches are made on the Google search engine by Internet users. This represents, according to Google, at least 2000 billion annual queries, the equivalent of nearly 5.5 billion Google searches per day!
Google has over 90% market share worldwide (source Statcounter).
So, to generate traffic on a website, marketers can, and should tell us, rely on SEO. Why?
On the one hand because it is the most important traffic acquisition strategy and on the other hand it is a free and sustainable acquisition tool.
Indeed, it is a question of creating incoming traffic without having to pay for an advertising campaigns since Internet users find you naturally in the results. But also, to invest in SEO, it is to ensure a perpetuity of traffic, contrary to the paying campaigns (outbound) whose traffic stops as soon as the investments are stopped.
What is the role of inbound marketing agency in SEO?
An inbound digital marketing agency aims to help its clients generate revenue through their website. They use a holistic approach based on data and content creation to attract visitors to brand sites and turn them into loyal customers.
In an inbound marketing approach, the objective is to attract customers to the brands and not to go towards customers in an outbound approach.
To achieve this objective, it is necessary to show the pages of the marks in the first results of the search engines (SERP).
An inbound digital marketing agency will master all the marketing tools to optimize the pages but will also add a content strategy that will promote the referencing of these contents.
Thus an agency will be able to help the brands in all that is creation of contents, the on page SEO (optimization of the pages of the site), the technical SEO (optimization of the site) and the offsite SEO (techniques allowing to improve the referencing of the site but through sites external to the company.
Unlike traditional marketing agencies that will help brands with their communication, or content marketing agencies that will be interested in content creation and story telling, or pure SEO agencies that will be interested in technical aspects, an inbound agency must be both generalist to master all these strategies but also specialized enough to set the various SEO tools to their rhythm.
Traffic acquisition strategy #2 – commercial links
What is the definition of SEA?
Search Engine Advertising (SEA) refers to the use of commercial or advertising links allowing brands to appear in search engine result pages (SERP, for Search Engine Result Pages).
Advertisers can buy keywords at auction via specialized platforms such as Google Adwords and then display them on the results pages of commercial ads. If the user clicks on the displayed link he is then redirected to the landing page of the advertiser's site which will be billed for the amount of the auction.
This is called the paid search, or CPC (cost per click or PPC-pay per click).
How to use SEA as a traffic acquisition strategy?
SEA campaigns are widely used by companies. In general these pursue three goals:
Control the profitability of their campaigns.
Obtain visibility, especially on requests related to the brand name.
Generate traffic.
When a company aims to launch or test an offer, or to communicate over limited periods, SEA campaigns remain the most effective tool.
Indeed the brand benefits from the immediacy of the results and can decide to adjust its budget according to the results obtained.
So, if a company wants to increase the traffic on its website, it just has to increase its budget allocated to paid commercial link campaigns.
This is the case for many companies when they work on niches, when they practice seasonal sales (Christmas, Valentine's Day, Mother's Day, etc.) or when they wish to acquire market share.
What is the role of inbound marketing agency in SEA?
An inbound digital marketing agency is supposed to promote natural referencing and content creation. However, in fact inbound marketing has some shortcomings:
Latency in results
Lack of responsiveness for one-off, seasonal actions or the launch of new products
To best serve their customers but also to leverage the content, inbound marketing agencies will implement SEA campaigns. Often with great success. Why?
In fact, the work of an inbound agency consists in determining which are the ideal clients of the brands (buyer personas), analysing their behaviour in digital terms and then determining what requests these buyer personas have to make on search engines.
When this work is done, it is very easy to find the corresponding keywords and create ads tailored to the needs of Internet users.
An inbound agency is therefore particularly well placed to help its clients to implement paid SEA campaigns.
Traffic acquisition Strategy #3 – Social media
What is the definition of social media?
Social media are websites that unite communities of Internet users around common interests and allow them to interact digitally and create content.
The best known social media (excluding messaging) are Facebook, Youtube, Instagram, Snapchat for B2C and Twitter with LinkedIn for B2B.
How to use social networks as a traffic acquisition tool?
Among the acquisition strategies that come first in the minds of leaders is social networks which hold the rope. Because everyone has a Facebook, Instagram or LinkedIn account and we are several billion in this case, it seems natural to be present. And that's not untrue.
Indeed, social networks make it possible to develop the credibility of a person or a company and to establish a certain relationship of trust. All this is obviously linked to the quality of the content produced.
By presenting quality, engaging content, it is possible to develop an audience and thereby turn that audience into a visitor.
What is the role of inbound marketing agency to develop social networks?
Social media is one of the pillars of inbound marketing. They give the content created by the brand (or inbound marketing agency) a visibility they might not have had in natural SEO.
In 2015 a study by the publisher Yotpo based on 65 million e-commerce transactions showed that 6% of traffic came from social networks.
This is B2C data. But the figures are similar in B2B. A BrightEdge study showed figures around 5% B2C and B2B combined.
inbound digital marketing agencies can help you by making the most of your content on these different social networks, and by helping you choose your social networks according to your target audience.
On the other hand, a social selling agency like Crux Creative Solutions can help your sales people to promote your content to their contacts and develop an employee advocacy strategy.
Traffic acquisition Strategy #4 – Commercial links on social networks
What are commercial links on social networks?
Commercial links on social networks are the actions of SMA (Social Media Advertising). This acronym designates all actions of advertising (paid) content on the various social networks.
How do Linkedin campaigns work?
LinkedIn has its own advertising distribution platform. With 550 million members, LinkedIn is the leading B2B lead generation platform.
There are three ways to communicate on LinkedIn:
Sponsored content
The sponsored inmail
Text Ads
Sponsored content: this is the distribution of sponsored posts in the LinkedIn member feed. These messages look like posts from other members but LinkedIn indicates that they are promoted.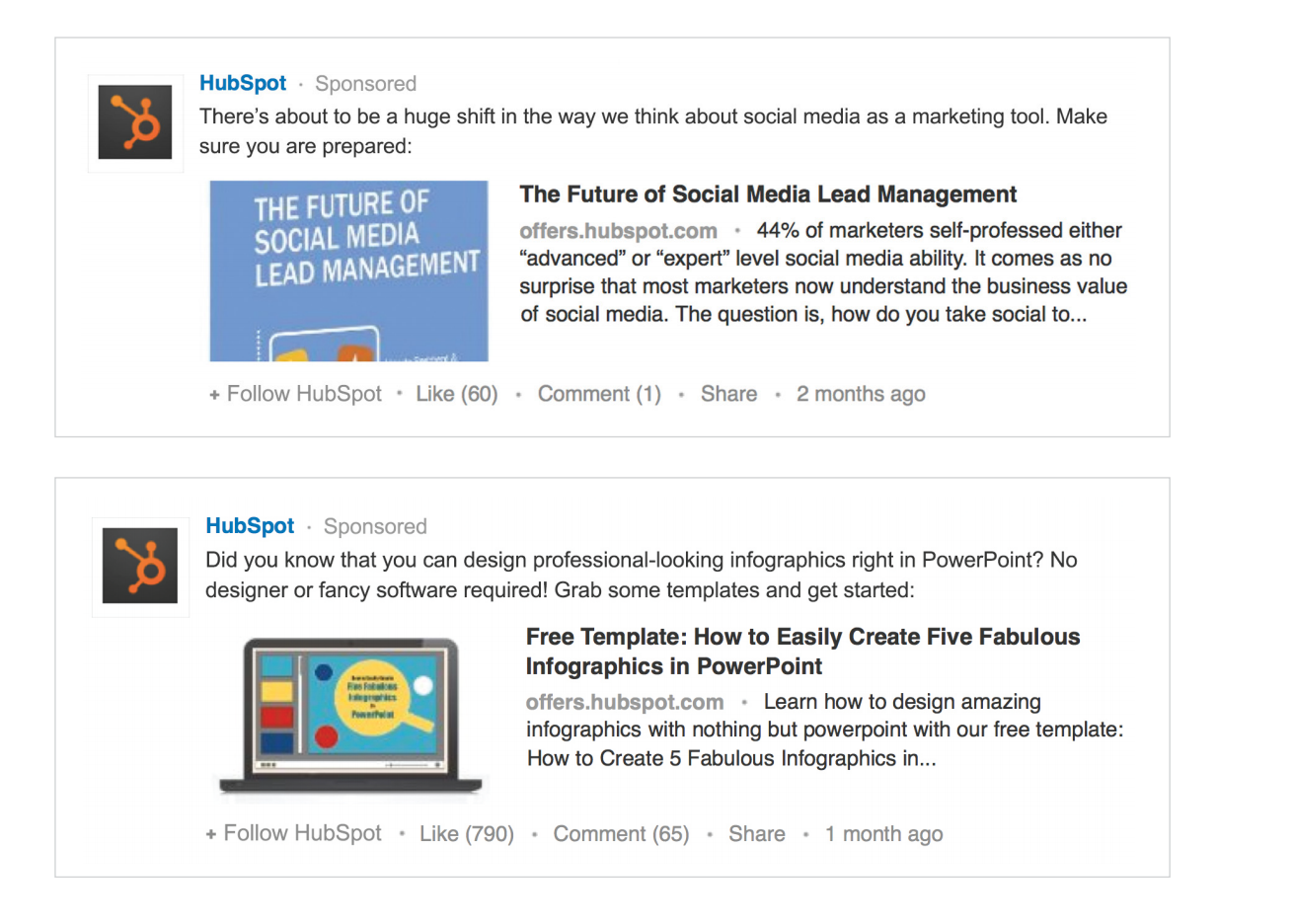 Sponsored inmail allows you to send messages directly through LinkedIn messaging. This can, for example, increase the number of webinar registrations or promote a white paper.
Text ads are classic PPC or CPM ads.
How do Facebook campaigns work?
Two billion people use Facebook every month. 500 million Instagram. That's impressive.
Facebook offers several advertising formats. You can use photos, videos, carousels (which allow you to show up to 10 images or videos, each with its own link, in a single ad), slideshows (light video ads that people can watch, regardless of their connection speed) or collections (people who press the ad arrive on landing pages within the social network and can view more products or learn more).
To this you can add forms to convert, retarget with dynamic ads, or use action buttons to redirect to your website.
What is the role of inbound marketing agency in paid social networking campaigns?
An inbound digital marketing agency needs to know the digital strategy that will allow you to generate traffic on your site.
Social networks are becoming more and more important and have become essential to promote your site or your content.
An inbound marketing agency will integrate Social Media Advertising campaigns into your content promotion strategy and advise you on the best support based on the work done on people's upstream.
Traffic Acquisition Strategy #5 – Direct Access
What is the definition of direct traffic
Direct traffic corresponds to visits by people who do not use a web browser. In a very simplified way this is traffic that does not come from SEO, or SEA.
Technically it is traffic that does not have a "referrer", i.e. a site identified by an http request.
Here are the cases of direct traffic:
Bookmark: the clicks on the bookmarks you have saved in your browser
Auto suggest: the user starts typing the name and the browser proposes an url (auto suggest)
Apps (mobile, desktop, social networking applications)
Non html documents (like Word, Excel, Powerpoint, PDF etc.)
Web browser errors (it happens)
Browsers with non-referrer add-on (plugins to add like Mozilla No-referrer or Safescript for Chrome)
The clicks since "open in…Safari, Chrome…) you have from your mobile apps
Clicks from sites with https protocol if your own site is in http protocol
Queries with the attribute "NoReferrer"
Clicks on mailboxes (Outlook in particular)
Marketing campaigns badly "tagged"
Instant messenger visits
Code errors
Firewalls sometimes
People who type directly your domain name or an url
How to develop direct access as a traffic acquisition strategy?
The more direct traffic your site has, the stronger its notoriety is. Obviously if someone is looking for information about the Coca Cola Company there is a good chance that they will type the url directly into their browser.
One can influence the direct traffic of a site in an indirect way. You need to promote your site on offline or online channels like :
The press
The radio
The TV
Prospectuses
Paper catalogues
Social networks (via apps)
What is the inbound marketing agency's role in the development of direct access?
The role of an inbound digital marketing agency is to help you promote your content and your site.
A content strategy can be applied on your site and blog, but also outside. It is a question of being the safeguard of your brand strategy and of applying your content strategy to documents for your offline campaigns (trade shows, brochures, etc.), your PR campaigns (press relations), your advertising, etc.
Traffic acquisition #6 – referral sites
What is the definition of referring site?
In Google Analytics you can track multiple sources of traffic. Among these you will find Organic Search (traffic from search engines), Social (traffic from social media), Direct (direct traffic), emails and referral (referring sites).
The referral is the traffic that comes from other websites using the http referrer request. When a visitor clicks on a hyperlink to access a new page on a different website, Google Analytics follows the click as a reference visit to the second website. The original site is called a "referrer" because it sends traffic from one place to another.
How to develop referrer site links as a traffic acquisition strategy?
Getting inbound links from other sites is an important tool of SEO. We call it link building. Link building is the action of developing the number of external hypertext links (backlinks) pointing to a site or a web page that you want to promote.
The objective is to obtain qualified traffic from these links, but also and especially, to promote natural referencing.
Be careful, however, not to have links to sites with little authority. The profit in this case is zero.
Similarly No follow links will not be followed by search engines and will not bring you any benefit.
What is the role of inbound marketing agency in the development of referrer links?
An inbound digital marketing agency will help you implement an effective backlinking strategy based on the content it produces for you.
Not all backlinks are good links. Google has been tracking bad practices for several years. This update (called Penguin) penalizes sites that abuse this practice and uses either too many reciprocal links or sponsored links.
Google now focuses on the quality of links rather than the quantity of links that point to your site.
To obtain "natural" links of quality it is necessary to produce content which will then be taken again by the Net surfers. This way you will get quality links that meet Google's criteria.
Another way to get links is to do guest blogging. The guest blogging consists in producing content and proposing it on other sites close to your editorial line. These are usually articles, computer graphics or configurators. The site that puts your content online thus benefits from free content for its visitors. On your side you increase your traffic referral and your backlinks.
Yet another way is to put your content on curation sites that will bring you back backlinks and referrer traffic. You can use sites like Medium, Niooz, Scoop.it, Paper.li etc..
Finally you can comment on content published on other sites. These comments must be constructed and bring value so that the author notices you and possibly quotes you in his articles.
Traffic acquisition Strategy #7 – Display campaigns
What is the definition of display campaign?
A display campaign is a campaign to buy space on the internet. These are poster campaigns in the form of banners, skyscrapers, squares or paving stones, videos, native ads, or ads in mobile applications.
To set up a display campaign a brand by a display management. It may be carried out either by an internal management or by an external management.
The internal management will be able to publish it on the company's sites, while the external management will be able to use all the sites of its partner network.
The display is classified by formats (classic, video, special operations), by device (fixed, mobile, IPTV) and by type of marketing (non-programmatic or programmatic).
How to develop display campaigns as a traffic acquisition strategy?
Display campaigns are clearly outbound marketing campaigns. They allow you to directly reach the targets that interest you and are very useful when you want to generate traffic during a particular period (seasonal sales, new product launches, etc.) or when you need to generate traffic peaks (lead generation over a given period).
What is the role of inbound marketing agency in display campaigns?
The inbound marketing agency is a partner of the brand. Its objective is to develop revenue by relying on the brand's website. For that it must develop the traffic of the site.
However inbound marketing takes time and is not suitable for short-term operations requiring occasional traffic peaks.
To overcome this weakness, the agency will implement display campaign strategies on behalf of its client in order to boost punctually the brand's site traffic.
Imagine that a manufacturer of telephone products launches a new offer, it will be able to quite launch a poster communication campaign with a particular target.
Conclusion
Generating traffic on your site is paramount. This is the first step towards your success without which nothing happens.
Implementing a traffic creation strategy based on different tools is essential.
If you wish to be accompanied by an digital marketing agency or with more information on digital marketing and how to develop traffic to your site to generate revenue, feel free to contact us.